More Information – Contact us to price a professional move for this table
Browse pool tables for sale in Miami, Fort Lauderdale, Hollywood, Hialeah, Coral Gables, Homestead, Boca Raton, Delray Beach, and more. Call us for pricing to move these pool tables professionally with our exclusive entire year written service guarantee protecting you from any potential problems with our professional installation.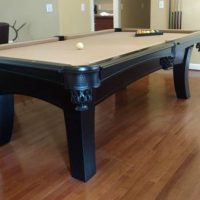 I am selling a practically new legacy billiards pool table. Table is in excellent shape. Felt is practically new. Comes with all equipment and cover.
05/22/2018
Price: $ 900.00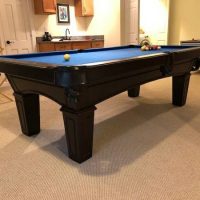 Olhausen Accufast pool table that has a Midnight Blue felt. The table is in excellent shape and includes all sticks, balls,
05/22/2018
Price: $ 1,950.00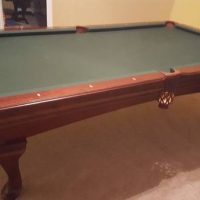 I have an amazing Gandy pool table for sale. This table is in great condition. The pool rack, balls, sticks, everything you need to have your own.
05/21/2018
Price: $ 1,000.00